Meet the "Storage Mod" Indiegogo contestant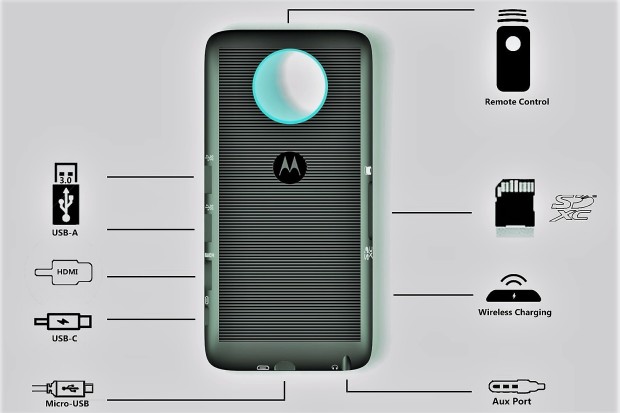 Developers for the Indiegogo challenge have awesome ideas and keep impressing me. We have a solar energy Mod, a barcode reader Mod and a keyboard Mod. But this upcoming Moto Mod will be the one with the most features if it ever gets released.
This is called, the Storage Mod and it comes with a 2,800mAH battery with wireless charging, but it doesn't stop there. There's a microSD card slot, a 3.5mm headphone jack, USB-C, USB-A and HDMI ports, and IR blaster on top of that. The Mod will cost $189 if released.
Does it top the keyboard Mod? Does it top the solar battery Mod? What do you think?
You can support this Mod in its official Indiegogo page here: Storage Mod