Motorola launch: live updates HERE! Edit: live stream!
We will update this post every five minutes with updates of what's going on at the Brazil launch event of the next Moto flagships. Are you ready? Keep updating this post to see the most recent stuff going on! Pictures, comments, and everything will be down below:
UPDATES:
10:54 event is over!
10:49 JBL speaker 2
@tudocelular
10:47 "I can confirm we are MotoROLA" - Jan Huckfeldt
10:46 Jan Huckfeldt takes the stage! He says Lenovo Moto is no more. MOTOROLA is here!
10:43 Gamepad Moto Mod is coming too!
10:42 Wireless charging Style Shells coming too!
10:40 New MODS! New JBL speaker, power packs and shells:
10:39 Comes in three colors!
@Canaleutestei
10:37 More of the phone: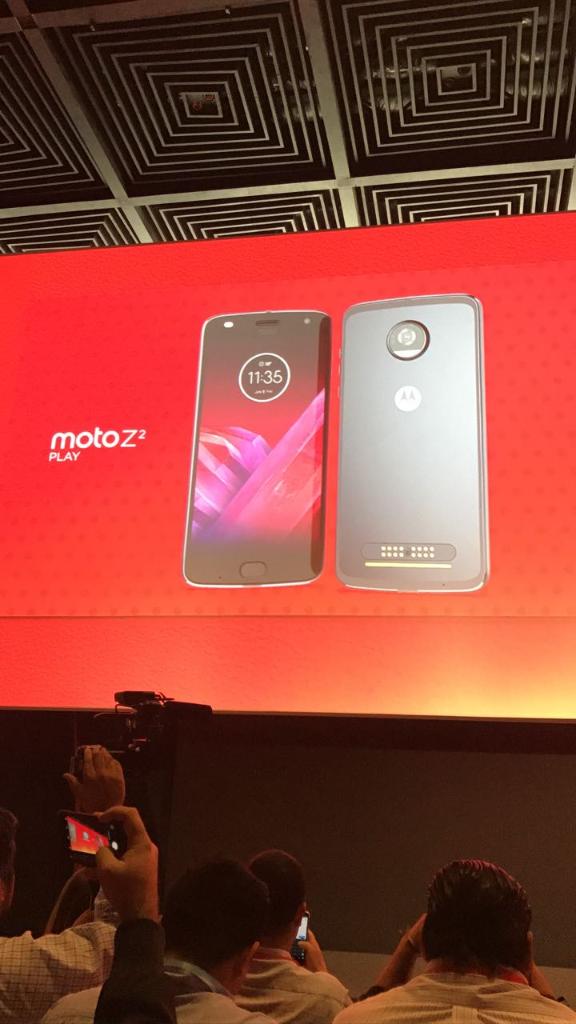 @magazineluiza
10:35 Now talking about the Moto Experiences on pure Android:
10:34 Some camera specs:
10:31 Motorola says the lens has been improved. Screen is 5.5"
10:29 Z2 Play specs being shown:
10:27 Moto Z2 Play is being announced! Dan Dery is on stage, launching the phone right now.
@tudocelular
10:26 Moto Z is a success in Latin America, first place in the segment in many countries.
10:25 Sergio Buniac, Motorola Brasil's President takes the stage.
10:16 I found a LIVE STREAM for you guys!
10:13 It's coming!
@danisilvare
10:09 More waiting, once again, but check out this cool logo:
10:05 More waiting room:
@ReneFraga
10:04 Waiting room:
@Tudocelular
10:02 Everyone is ready!
@techbitMX
9:56 The event is about to start after a short delay!